At Kitchens2 we strive to provide our clients with the highest quality and most innovative kitchen products on the market.
German kitchen appliance manufacturer Miele has recently unveiled their most innovative range of products to date, Generation 7000. Our team of designers are excited to be able to offer our clients this exclusive new range.
Miele is synonymous with high performance, outstanding craftsmanship, flawless design and a commitment to continually push the technological boundaries of kitchen appliances.
Not only do Miele products look visually stunning, they are also extremely efficient and reliable. Engineered to last, using the highest standard materials, Miele test their products to the equivalent of 20 years use before they are put onto the market. Our clients can be confident that they are purchasing one of the most reliable products available in the industry.
Kitchens2 has been working with Miele for years and we are proud to have been selected as Miele Built-In Partners. Our strong relationship with Miele allows us access to their newest, ground breaking products, with the added support of their experienced engineers and customer service teams.
120 Years of Innovation
Generation 7000 is Miele's most innovative and ground breaking product launch in their history. Their new range consists of over three hundred kitchen appliance products, including ovens, microwaves, induction hobs and coffee machines, each with exclusive technology, award winning design and outstanding craftsmanship.
Design
With four unique award-winning designs to choose from, you are guaranteed to find the perfect style to suit your kitchen. Miele are renowned for strong attention to detail you can definitely see this in their Generation 7000 designs. Attention has been paid to symmetrical design as well as perfect alignment and positioning of each design element.
The four Miele Generation 7000 designs include:
Vitroline – Stylish Glass, Timeless & Modern

Pureline – Horizontal Lines, Emphasis on Glass & Distinctive Handle
Artline – Minimalist, Handleless & Perfect Integration
Countourline – Classic, Stainless Steel & Functional
Artline

Pureline

Contourline

Vitroline
Technological Innovation
Generation 7000 is made for the kitchen of the future. With cutting edge technology you can enjoy a new level of effortlessness in your kitchen, seamlessly creating outstanding dishes that are guaranteed to impress your guests.
Some of the key technological innovations of the Generation 7000 range include:
Foodview– a PyroFit internal camera allows you to observe the status of your food from anywhere, anytime. By connecting your phone or tablet to the Miele@Home app you can even remotely adjust the temperature and cooking time.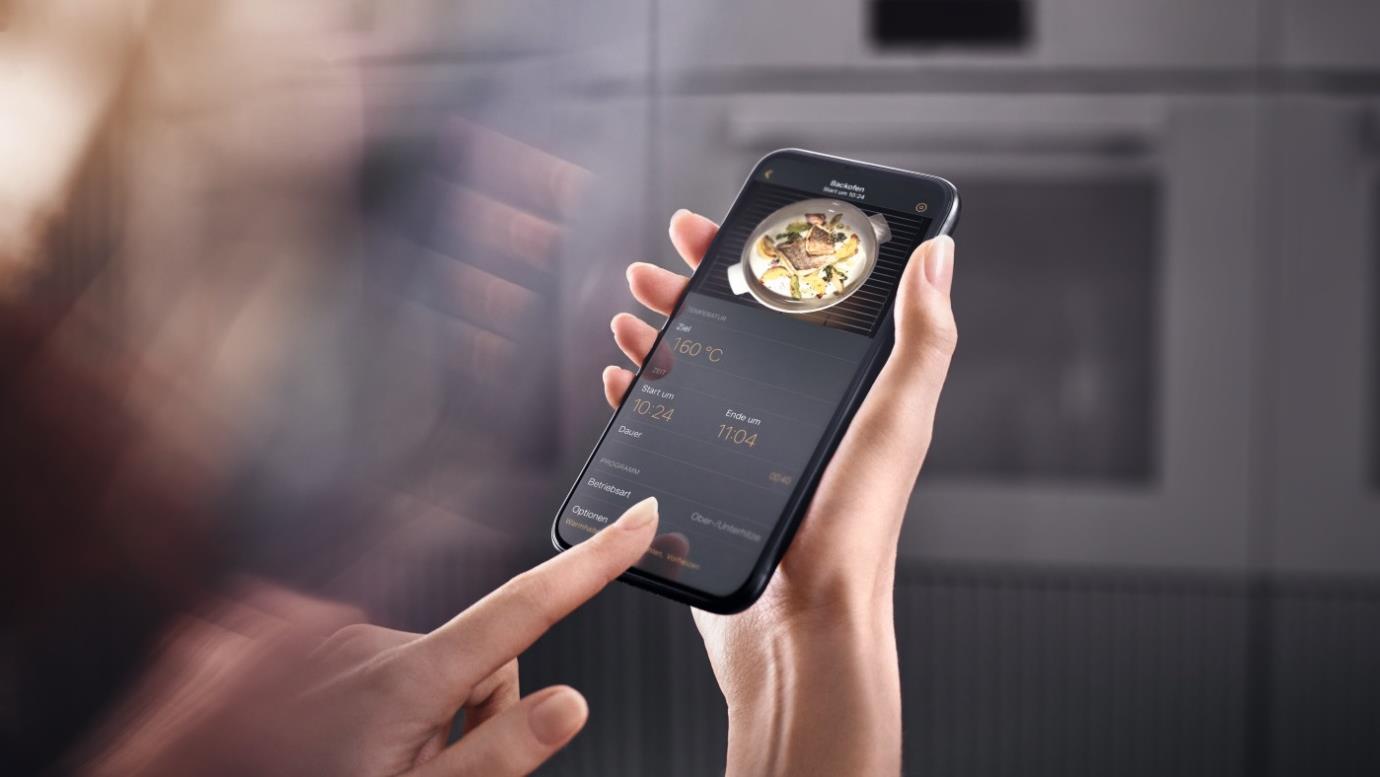 TasteControl– Overbaking and overcooking are a thing of the past. TasteControl opens the oven door automatically at the end of a cooking cycle, cooling the oven instantly. You can even use the Miele@Home app to set a maintenance temperature to keep your food warm if you're too busy at the moment the cycle finishes.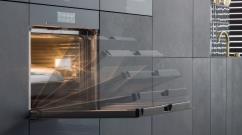 MotionReact – Motion detecting technology picks up people's movement, oven lights and displays turn on and end-of-cycle signals automatically switch off when they sense someone is approaching.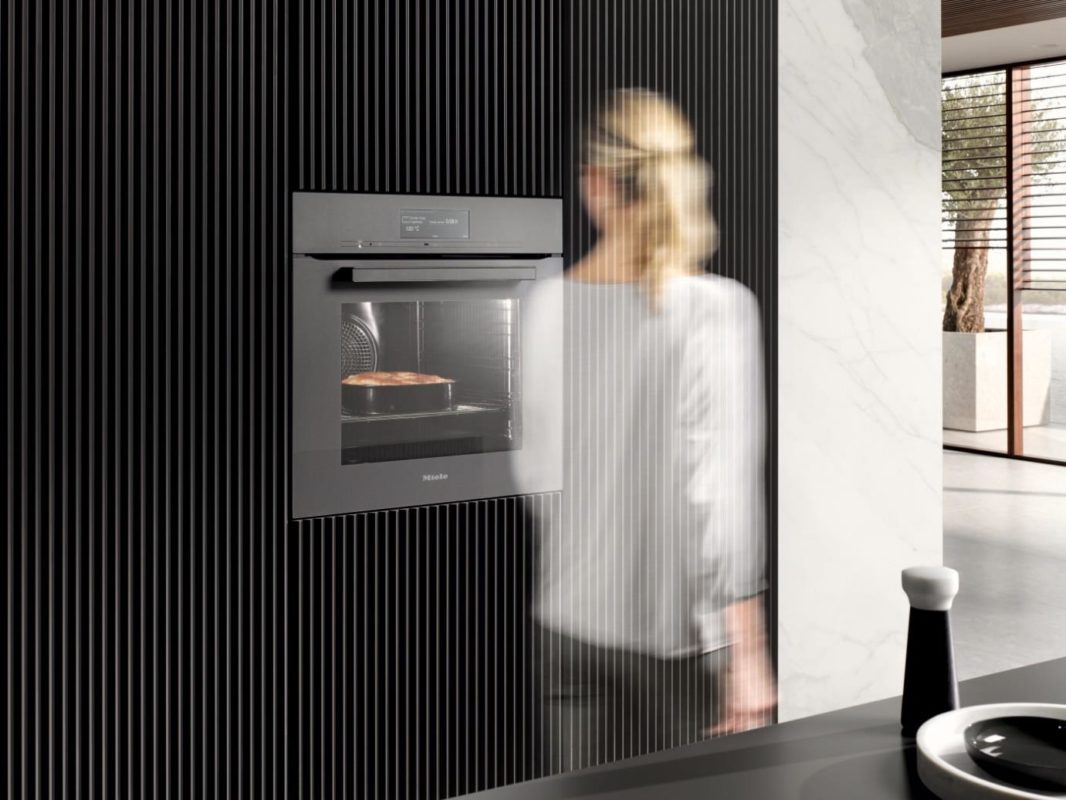 SmartSelect– Wherever a pot or pan is moved on the full-surface induction hob, its heat setting is retained, allowing more freedom and flexibility when cooking a meal with multiple elements.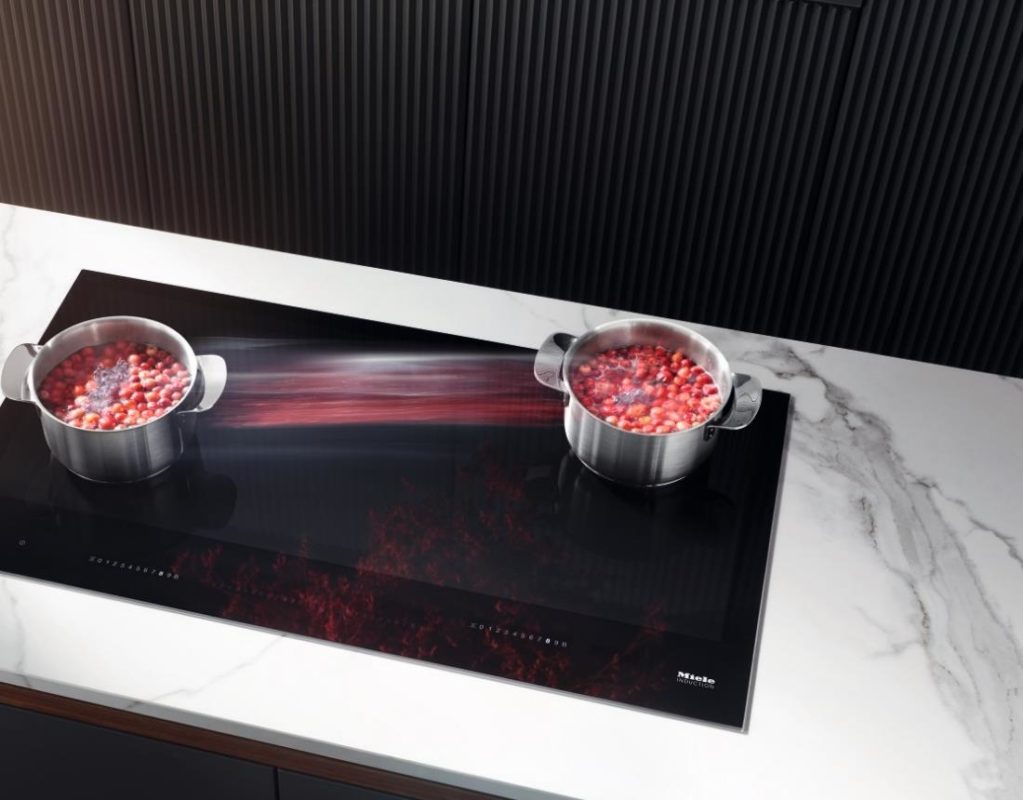 DualSteam – Miele's most powerful steam oven to date, seals in flavour and nutrients fast and also maintains extremely uniform temperature and humidity throughout the oven.
Wi-Fi Connectivity – Using the Miele@Home mobile app, users can connect their appliances to the Miele Cloud. Users can remotely view, update and control their appliances for simpler interactions.
We are excited to be able to offer our clients the very best and most innovative kitchen products available on the market and our experienced in-house installation teams will efficiently install Miele appliances into your kitchen.
Why not pop into one of our showrooms, either in Perth or Edinburgh, to find out more from one of our experienced and knowledgeable designers. Alternatively, please give us a call on 01738 440 333 or 0131 337 3355.